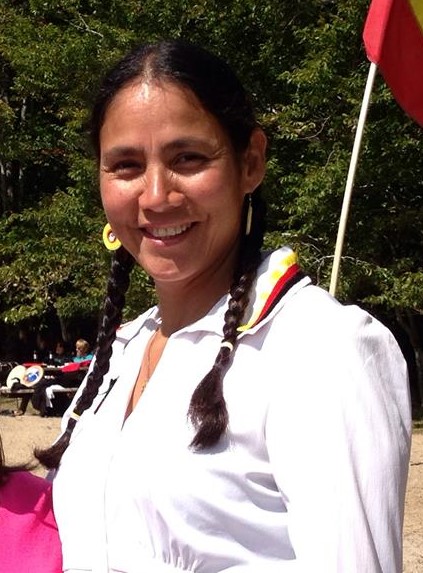 ANNIE CLAIR, PRESIDENT
Annie is a proud Mi'kmaq mother and grandmother and is a band member from Elsipogtog, New Brunswick. In 2015 and 2016, with assistance from the Council of Canadians, the Media Action Research Group from Lakehead University, along with the Halifax Media Co-op, Annie produced eight episodes of 'Pjilasi Mi'kma'ki', a bilingual Mi'kmaq and English podcast. The first of its kind, the podcast was produced by a Mi'kmaq woman, in Mi'kmaq, aimed towards a Mi'kmaq audience. Annie remains active in the media arts scene and recently founded a basket weaving business in Elsipogtog.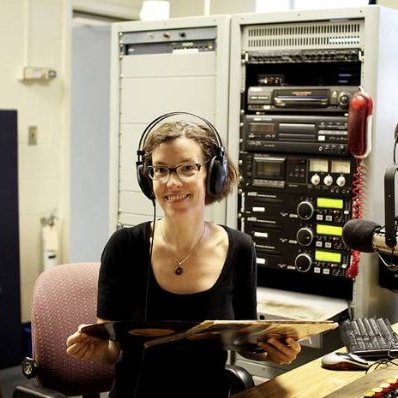 KRISTIANA CLEMENS, VICE-PRESIDENT
Kristiana Clemens has more than two decades of experience working with campus and community radio stations from Vancouver to Montreal, most recently as the Operations Officer at CFRC 101.9fm on Anishinaabe and Haudenosaunee land in Kingston, Ontario. Her work has encompassed governance and policy development, programming and technical production, volunteer recruitment and training, as well as outreach and marketing. In addition to her work with radio and CMAC, Kristiana was the Manager of Communications and Public Engagement for Addiction & Mental Health Services KFLA, and recently plaid keyboards in the band Deep Sixed. She is currently the Manager of Communications and Community Relations with End Homelessness Winnipeg.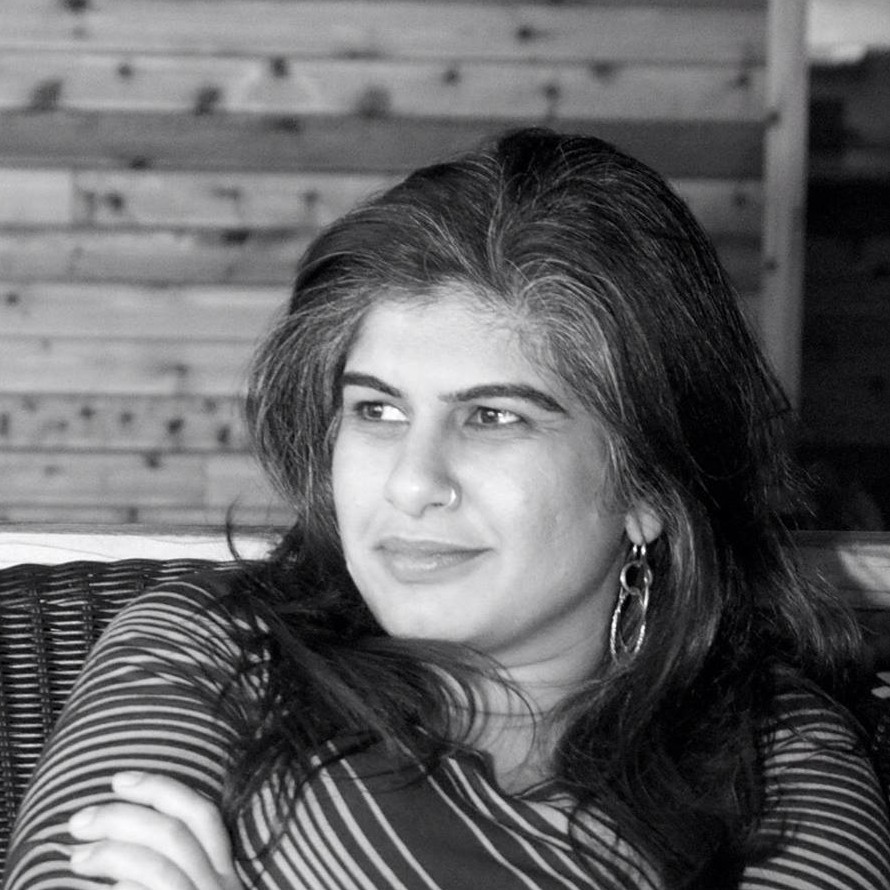 OMME-SALMA RAHEMTULLAH
Omme has been involved in community radio at Fusion Radio, CKLN and CHRY for over 15 years. She has been a host, producers, staff member and board member at these non-profit community radio stations. She was a National Coordinator for GroundWire Community Radio News and is a founding member of the Community Media Advocacy Centre (CMAC).
PARYSE SUDDITH, LAWYER
Paryse is of African-American, Cherokee and Acadian descent. She is very proud of her roots and feels a strong need to give back, through her work, to the communities who fostered her upbringing and career. She has a passion for restorative justice, truth-sharing, peace-building, and reconciliation issues. Paryse is a Canadian lawyer with a background in Aboriginal law, public law and policy, and civil litigation involving the Government. In 2011, she founded the charitable organization Old River Productions and Consultancy Services Inc., which provides assistance to First Nations and local communities, government agencies, and academia in the preservation, protection and promotion of traditional knowledge and cultural expressions.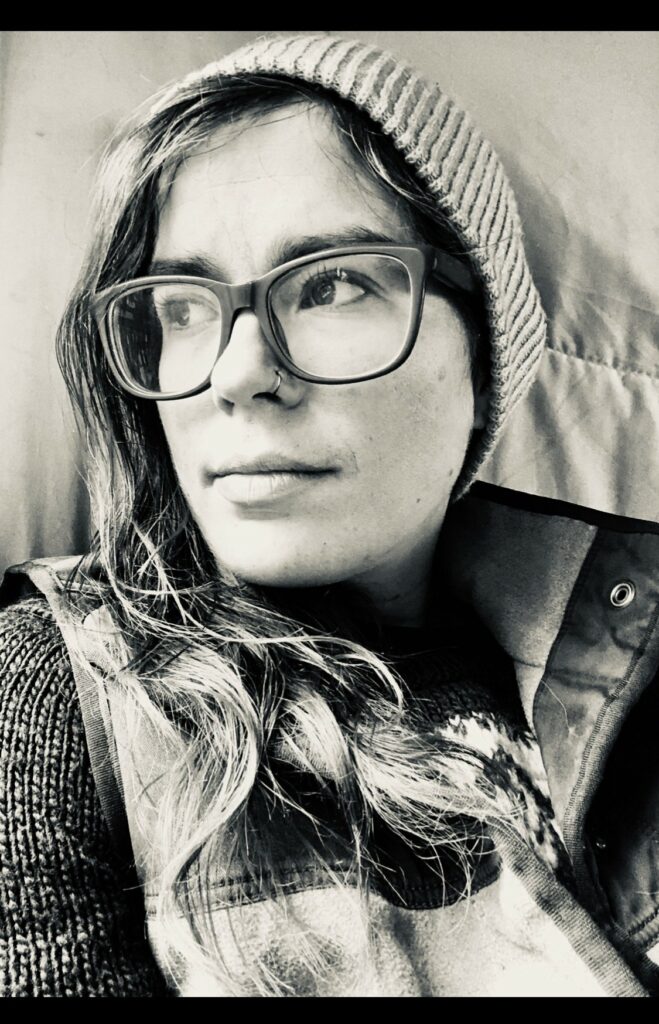 CHERYL HAYNES
Cheryl is a proud 2-spirited Mi'kmaq woman.  She is a 60's scooper and Protector.  Passionate about performing a sacred duty through non-violent resistance to activities which endanger the land. Land is considered sacred and caring for and protecting land is considered a duty to honour our ancestors, to current peoples and future generations. As a 60's scooper, an adopted Indigenous child, apprehended and adopted in the 1990's, her focus on learning Mi'kmaq traditions and participating in decolonization, allows for her to give back to her community and break the cycle of inter-generational trauma.  
---
PREVIOUS MEMBERS
---
Monique Manatch (CMAC President and board member 2018-2020): Monique is a member of the Algonquins of Barriere Lake. She is Executive Director and one of the founders of Indigenous Culture and Media Innovations (www.icmi.ca). A graduate of Radio Broadcasting at Humber College, Monique spent several years working at radio stations across Ontario and the Atlantic provinces. Monique is currently pursuing a doctoral degree in Anthropology on the creation and access for Indigenous/Inuit people to multimedia arts and the preservation of traditional knowledge.
Cynthia Khoo (CMAC External Legal Counsel 2017-2018): Cynthia is a public interest lawyer whom CMAC retained as external legal counsel for specific proceedings or matters as needed. She runs a solo legal practice in Toronto, Ontario, representing a variety of non-profit organizations, with a focus on advocating for digital rights and citizen-centric Internet law and policy. She has a background in telecommunications law and Internet policy, including privacy law and copyright reform, and recently began representing the Vulnerable Energy Consumers Coalition at the Ontario Energy Board, as external counsel with the Public Interest Advocacy Centre.
Zoë Ludski (founding CMAC board member 2015-2018): Zoë is a Transmedia Artist living in the traditional territory of the Tla'Amin Nation in the Sunshine Coast of Canada (Powell River, BC). For the past 20 years she has worked in Arts and Social Justice fields often combining both these with technology and teaching. Zoë has worked in corporate and community media as a News Director, DJ, Producer and Technician. She enjoys sharing her passion for storytelling in multiple media and exploring the relationship of audience and art.
Dana Wesley (CMAC board member 2016-2018): Dana is from Moose Cree First Nation Territory. She lived in Kingston, Ontario for the past 13 years where she completed an undergraduate degree and a Master's degree in Gender Studies at Queen's University. Her main academic interest is the emerging field of Queer Indigenous Studies. Dana recently moved to Nogojiwanong, Peterborough after being hired as the Biishkaa Coordinator, a program that is a partnership between Trent University and Fleming College. Dana is passionate about Indigenous and community media having experience as a DJ, news programmer, and documentary producer.
Banchi Hanuse (founding CMAC board member 2015-2016): Banchi is one of the founders as well as Station Manager at Nuxalk Radio 91.1 FM in Bella Coola. The station launched in June 2014 with the goals of educating and assisting the community in the process of decolonization and resurgence as well as to help keep the Nuxalk language alive as there are only about a dozen Nuxalk language speakers remaining. Banchi is also an award winning filmmaker. Her first film, Cry Rock, won Best Documentary Short at several festivals.
Chris Albinati (CMAC co-founder and General Counsel 2015-2017): Chris is an Associate with Nahwegahbow, Corbiere Genoodmagejig Barristers and Solicitors and a PhD Candidate at Osgoode Hall Law School at York University. He received his law degree from Thompson Rivers University in Secwépemcul'ecw (Kamloops, BC) and is called to the Bars of Ontario and British Columbia. Prior to law, Chris obtained his undergraduate degree in journalism and worked as community journalist where his reporting received recognition through two national awards in 2008 and 2009. He has been involved in the community radio sector now for over 10 years in areas of programming, management and committees.